29 october 2018
Caorle Wonderland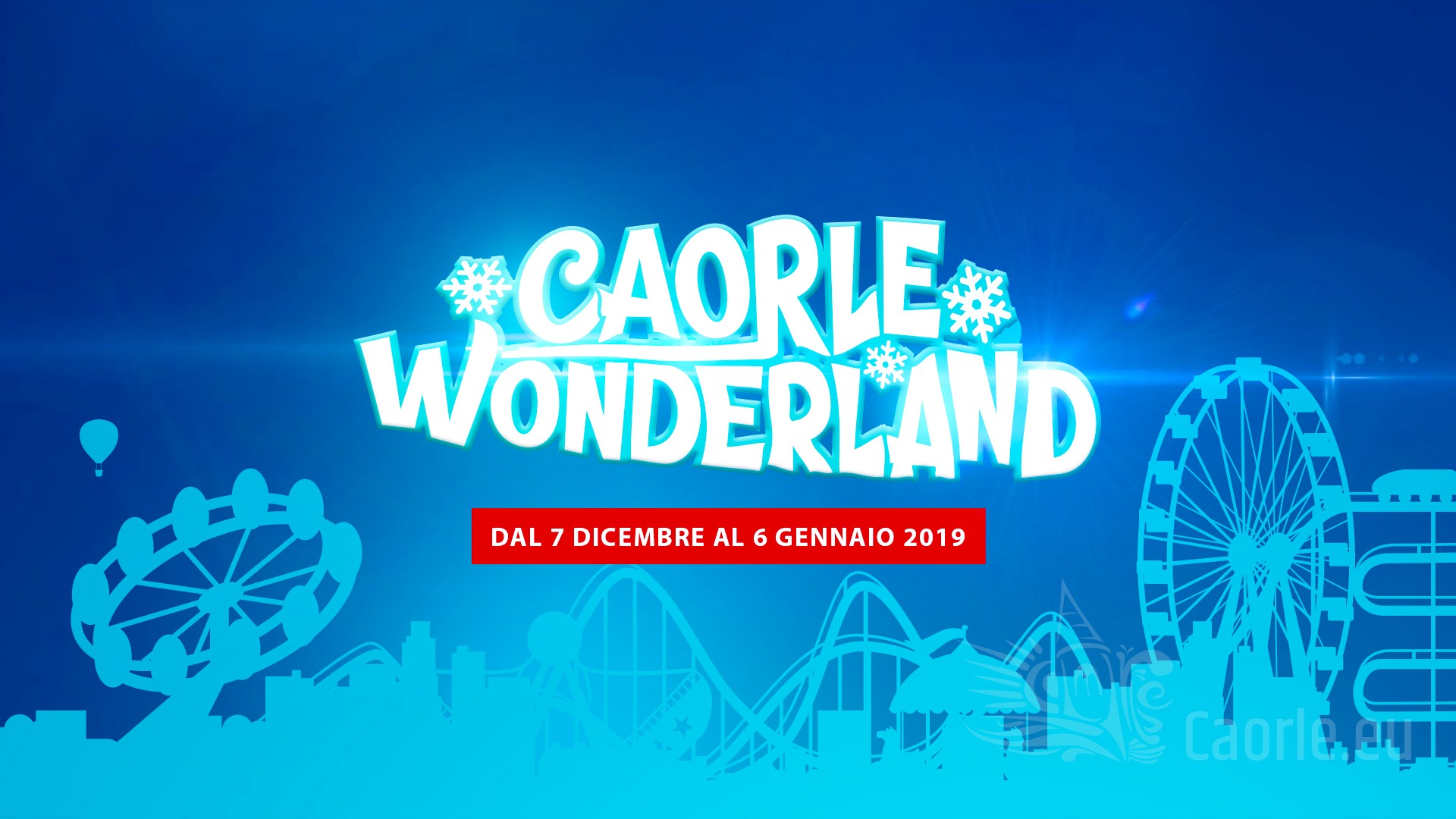 Il Natale a Caorle come non l'avete mai visto!
La stesso
#team
dello Street Food and Sound - Festival 2019 organizza l'evento di Natale 2018.
Uno spettacolare villaggio per tutta la città con un'atmosfera unica per emozionare le persone di tutte le età.
Puoi scegliere fra le meravigliose attrazioni, la casa di Babbo Natale, la pista del ghiaccio, lo scivolo di neve con le ciambelle, luna park sulla spiaggia, il trenino di Natale, il bosco incantato e tantissime attrazioni per i bambini.
L'unico villaggio di Natale con lo
#streetfood
dove potrai assaporare le migliori specialità food internazionali per le vie del centro di Caorle.
La prima volta per Caorle Wonderland ci sarà lo STREET FOOD di Natale!
INGRESSO GRATUITO
SIETE INTERESSATI A PARTECIPARE?
contattateci
al NUMERO VERDE 800 960 553
oppure
alla mail commerciale@caorlewonderland.com
ALBERO DI NATALE
Il Comune di San Candido donerà l'albero di Natale, simbolo della festa ed addobbato con tantissime luminarie. Sarà impossibile non fotografarlo.
RUOTA PANORAMICA
Scopri Caorle da un nuovo fantastico punto di vista. Guarda la neve scedere lentamente ad oltre 30 metri di altezza tra il mare e la bellissima città di Caorle.
LUNA PARK ON THE BEACH
Esattamente a metà tra città e mare, sorge il più grande Luna Park sulla sabbia che Caorle abbia mai visto. Anche questo è Caorle Wonderland.
THE MAGIC WORLD
Oltre 50 artisti di strada si alterneranno per le vie di Caorle per rendere ancora più magico il momento dell'anno che tutte le famiglie aspettano.
CIUF CIUF BABY DANCE
Come raggiungere tutte le attrazioni in una sola notte? Trenino gratuito con le diverse fermate per rendere agevole il divertimento di Natale a tutte le famiglie.
DISNEY CINEMA
Sempre tanta attenzione anche ai più piccolini con tantissime attrazioni come il cinema all'aperto o gli spettacoli durante il giorno.
ALICE IN WONDERLAND ON ICE
Oltre 300mq di pista dul ghiaccio con al centro un bar che serve dal Vin Brulè ai cocktail per scaldare le fredde notti invernali di Caorle.
BEACH SOUND
Musica, Spettacoli per tutti i ragazzi e tanto divertimento in tutte le maggiori piazze del centro di Caorle durante l'evento.
CRAZY MOUNTAIN
Un vero e proprio scivolo per poter scendere sopra ai gommoni e simulare quindi l'emozione di usare il bob in centro a Caorle.
THE MAGICAL ICE KINGDOM
Ammirare da vicino l'arte dei migliori artigiani nazionali che scolpiscono blocchi di ghiaccio rendendoli semplicemente arte allo stato puro.
THE HOUSE OF SANTA CLAUS
La torre del duomo di Caorle trasformata in un vero e proprio villaggio dove ogni bambino può consegnare la letterina.
THE CHRISTMAS HOUSE
Un importante via dedicata interamente al commercio di oggetti tipici natalizi per i regali di natale ad amici e parenti.
THE STREET FOOD DI NATALE
Oltre 25 truck disparati in tutte le vie del centro per deliziare i visitatori con cibi tipici del territorio e specialità di tutte le nazioni.
Informazioni sull'evento e per partecipare
NUMERO VERDE 800 960 553
Email: commerciale@caorlewonderland.com
www.caorlewonderland.com
Evento Facebook:
www.facebook.com/caorlewonderland
VI ASPETTIAMO NEL NATALE PIÙ BELLO DEL VENETO