One of the things that visitors particularly enjoy about Caorle is the fact it is the ideal place for people who want to have a holiday in the sun, by the sea, surrounded by a unique natural landscape, but who also wish to stay active, allowing them to energise the body and mind thanks to a host of sports activities.
It is not by chance that Caorle is also known as "The City of Sports", a moniker given to the city thanks to the range and quality of its facilities and establishments in which you can enjoy all kinds of sports activities: from athletics to tennis, windsurf to sailing, football to golf, basketball to beach volley, to name but a few.
At the entrance to the city, opposite the Sports Arena, you find the Palaexpomar which hosts both sporting events, but also cultural and recreational events and trade fairs. Then there's the municipal stadium, the tennis courts, the municipal swimming pool, a golf course with 18 holes and two docks with a thousand boat spots, "Marina 4" and "Darsena dell'Orologio", equipped to meet every possible recreational boating requirement. All sports establishments are designed to host international sports events.
Find out the structures dedicated to sports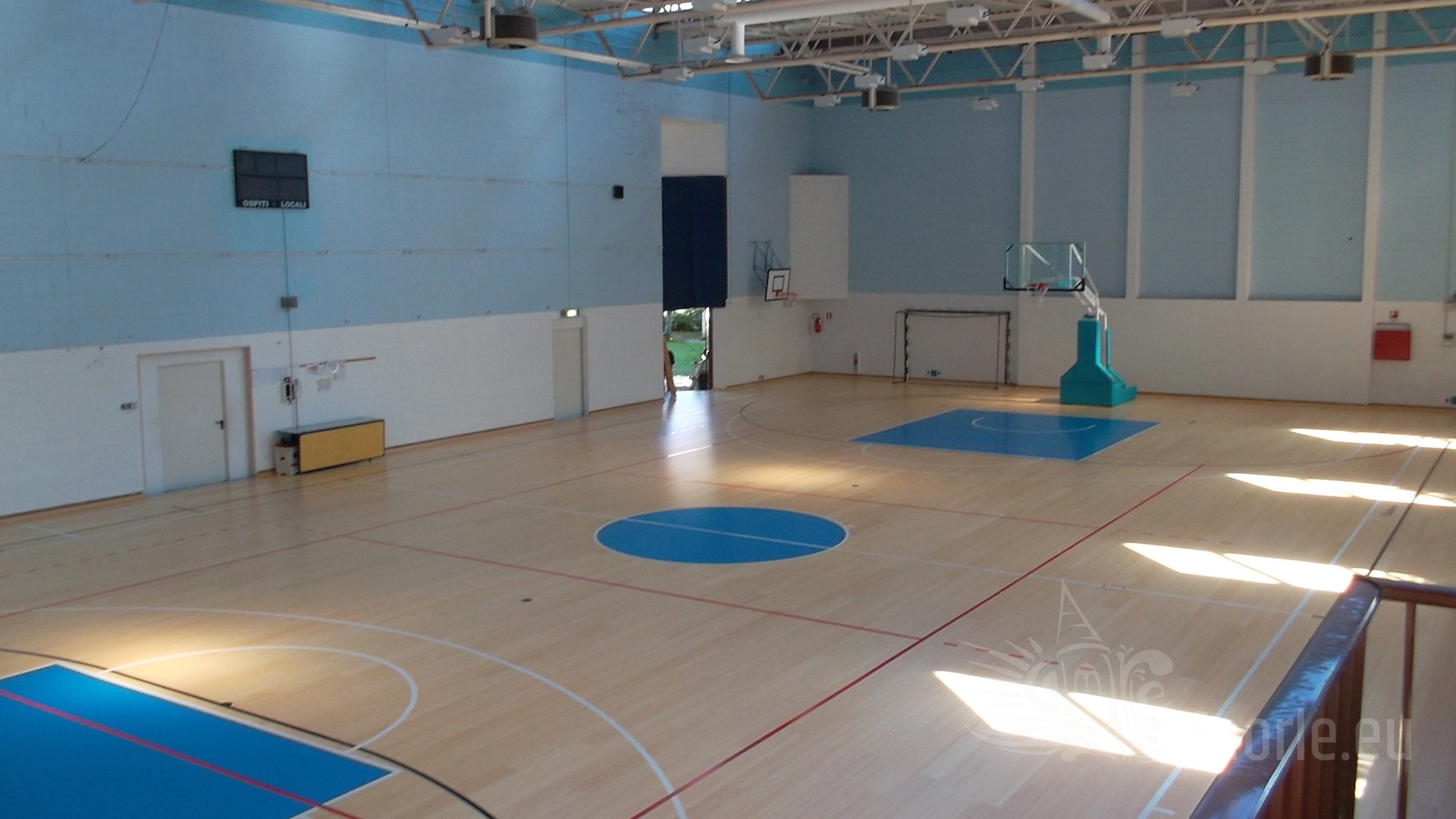 Together with the Sports Arena and the Palaexpomar, the "Enrico Fermi" gym is an ideal strategic facility which hosts big national and international sporting events. Thanks to its 300-seat capacity, it is often used for a range of sports events and other, which take place year-round in Caorle.
For info: + 39 0421 219264 - sport@comune.caorle.ve.it

"Giovanni Chiggiato" Stadium

Capacity: 2000 people
The sports complex of the municipal stadium has undergone complete refurbishment in 2019. It includes:
-a main football field made of natural grass (110x60)
-two secondary fields for training also made of natural grass
-an eight-lane athletics track provided with modern double platforms for the throws and jumps
- four 60 m lanes for warming-up
thus making it an A-class complex in compliance with IDAL rules.
It is often used by high-quality sports clubs for preparing their athletes for the competitive season. The main stand can welcome up to 2000 people, proving that this establishment can host important football and athletics events.
For info: + 39 0421 219264 - sport@comune.caorle.ve.it
It's possible to request the use of the sports facility by filling in the following form:
REQUEST FOR STADIUM USE

"Valter Vicentini" Sports Arena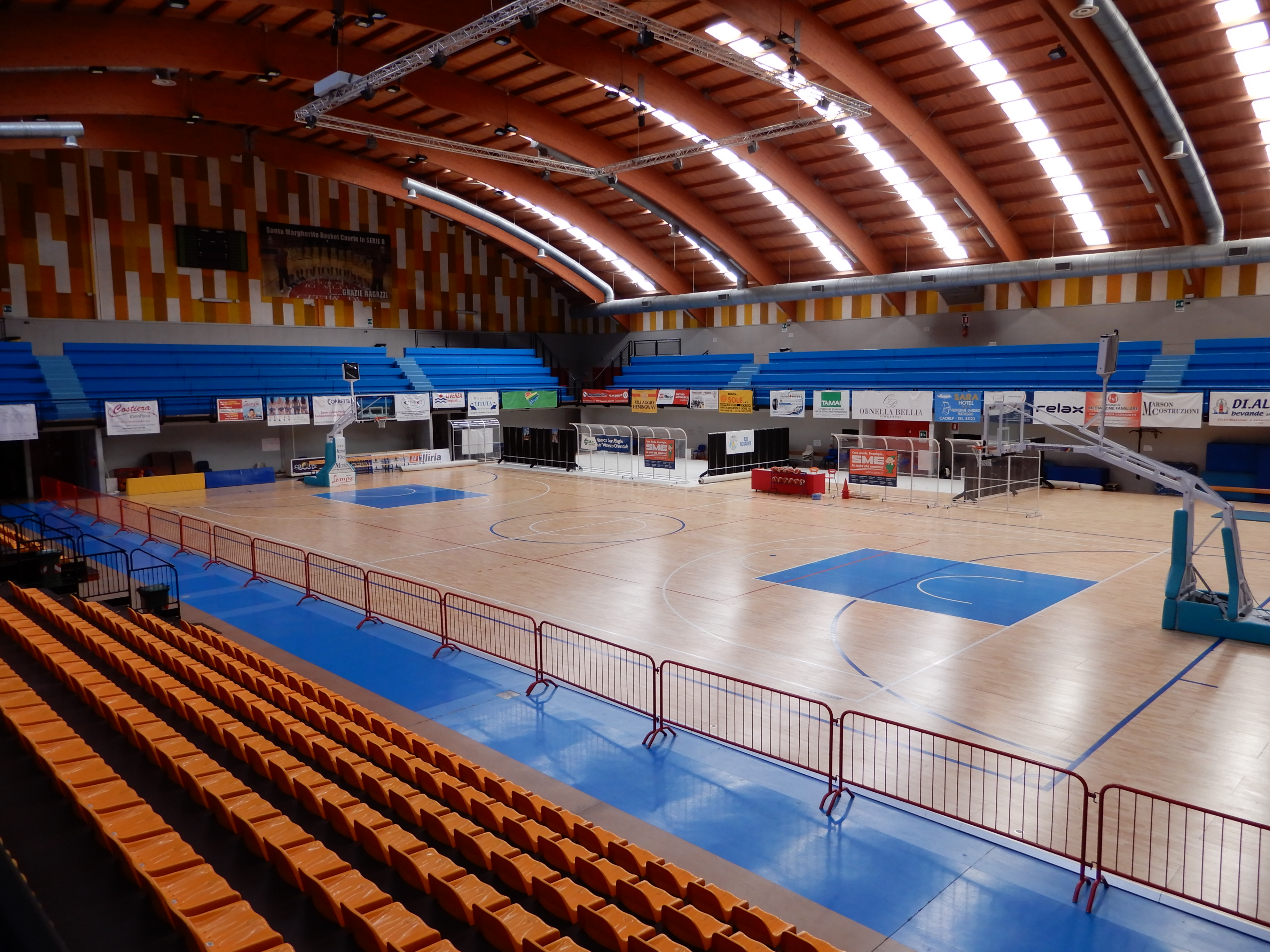 It is designed to host international events of different disciplines, including basketball, volleyball, handball, five-a-side football, karate and fencing. It can welcome up to 2500 spectators (on 4 stands in concrete and on the parterre with two visitors' galleries) and it also hosts non-sporting events such as concerts, theatre performances, exhibitions and conferences.
For info: + 39 0421 219264 - sport@comune.caorle.ve.it

"Riccardo Romiati" Stadium

Capacity: 1000 people
The "Riccardo Romiati" stadium in San Giorgio di Livenza, a district of Caorle, is predominantly used by the local Sangiorgese sports association, but also by the youth rugby team for training.
For info: + 39 0421 219264 - sport@comune.caorle.ve.it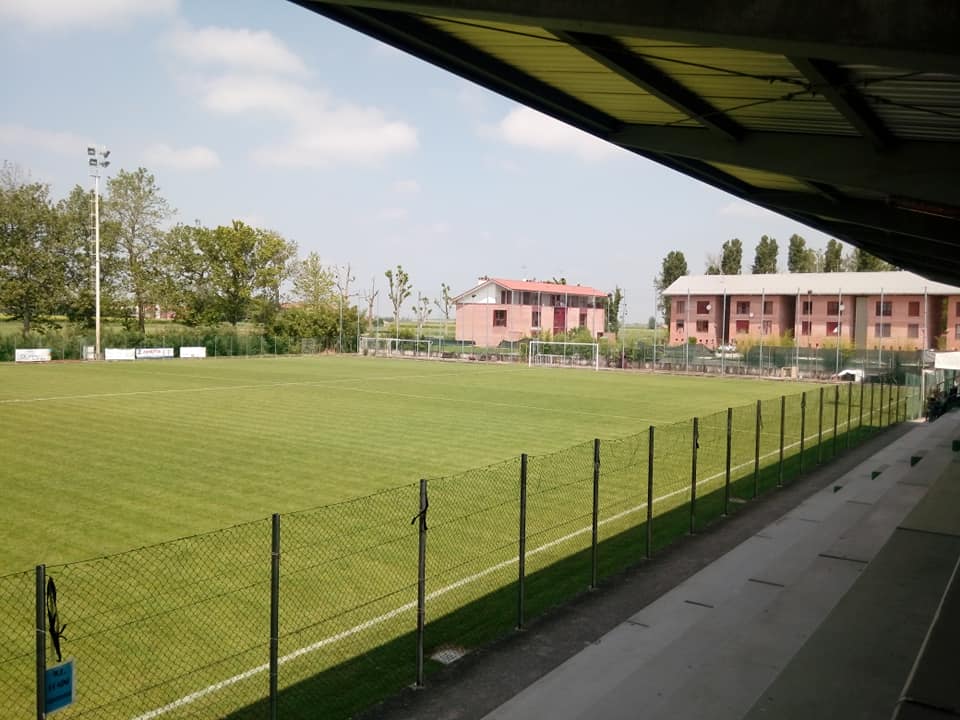 The indoor municipal swimming pool is managed by the Caorle Nuoto Association; there, it is possible to practise a series of activities dedicated to adults and children.
For info + 39 0421 260090 – info@caorlenuoto.it
It is a 5,000 square metre multifunctional facility which can host fairs, congresses, exhibitions, musical performances, sports events and gatherings. It is located only a few metres from the Palazzetto dello Sport and the Municipal Stadium; together with these facilities, they make up a hig-quality sports area. The centre is managed by Venezia Expomar.
For info: +39 0421-84269 – fieracaorle@expomar.it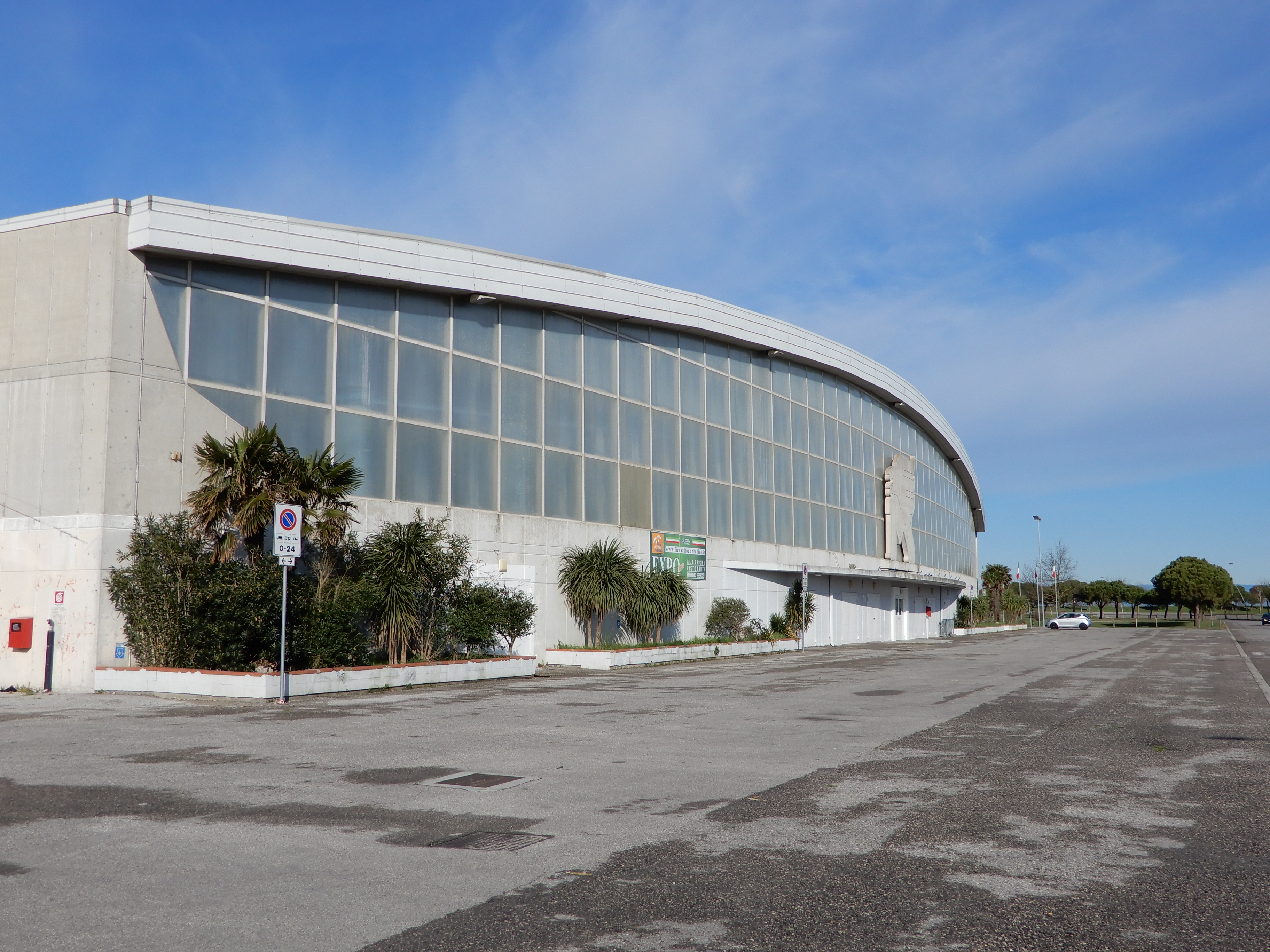 "Pra' delle Torri" Golf course