Procession of "Madonna dell'Angelo"
When: every five years on the second Sunday of September

This is an actual procession... in the sea with fishermen's boats decorated for the occasion, traditional bragozzi and boats from the area follow the statue of the Virgin of the Angel in a water procession.
Every five years, on the second Sunday of September, the statue which is preserved in the little church bearing the same name is paraded on a caorlina, a traditional rowing boat of the Venetian lagoon; it is then taken to the sea before finally reaching its sanctuary.
The procession starts from the Fishing Harbour, traverses the internal stream and the Canale dell'Orologio, then continues along the sea before reaching the sanctuary again.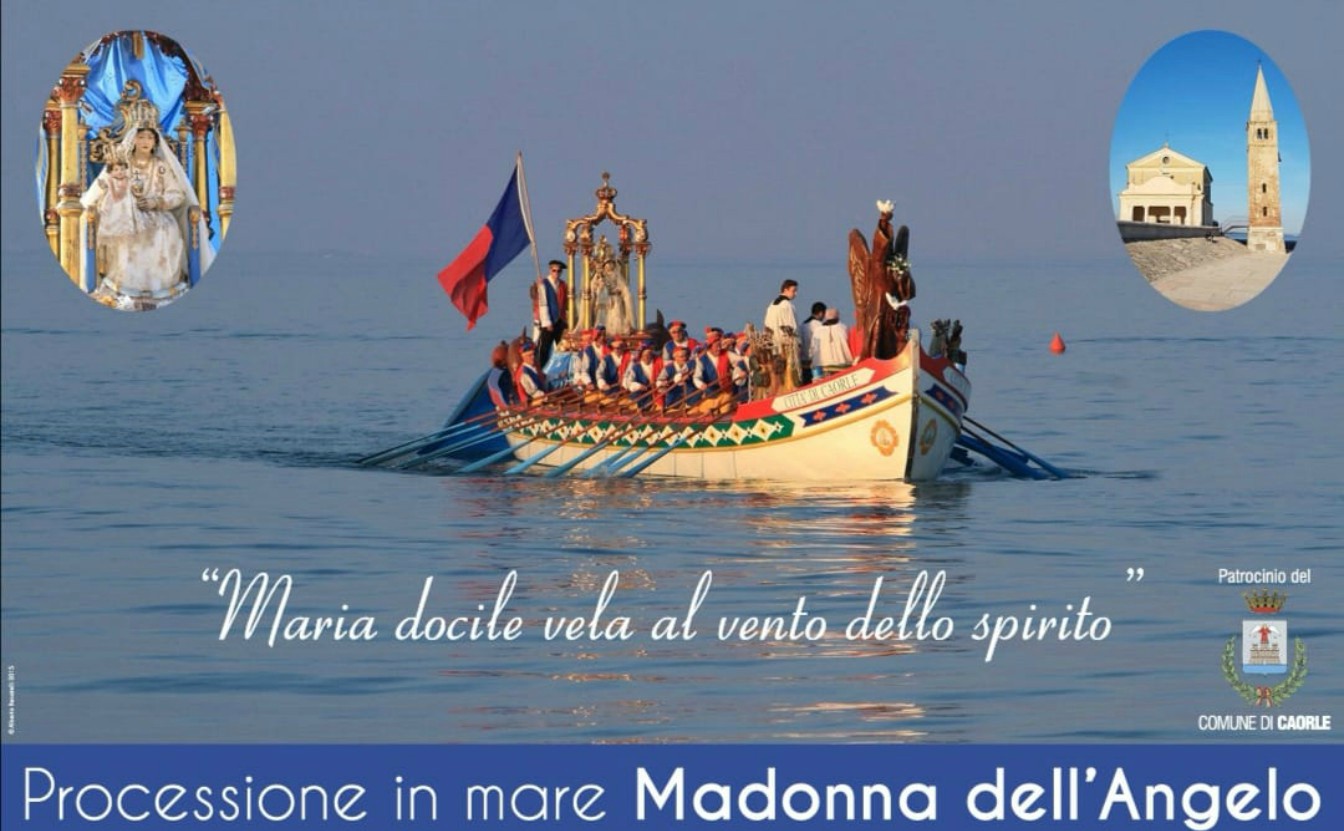 ---