PASSEGGIARE A CAORLE
Guided Tour in the old town and the lagoon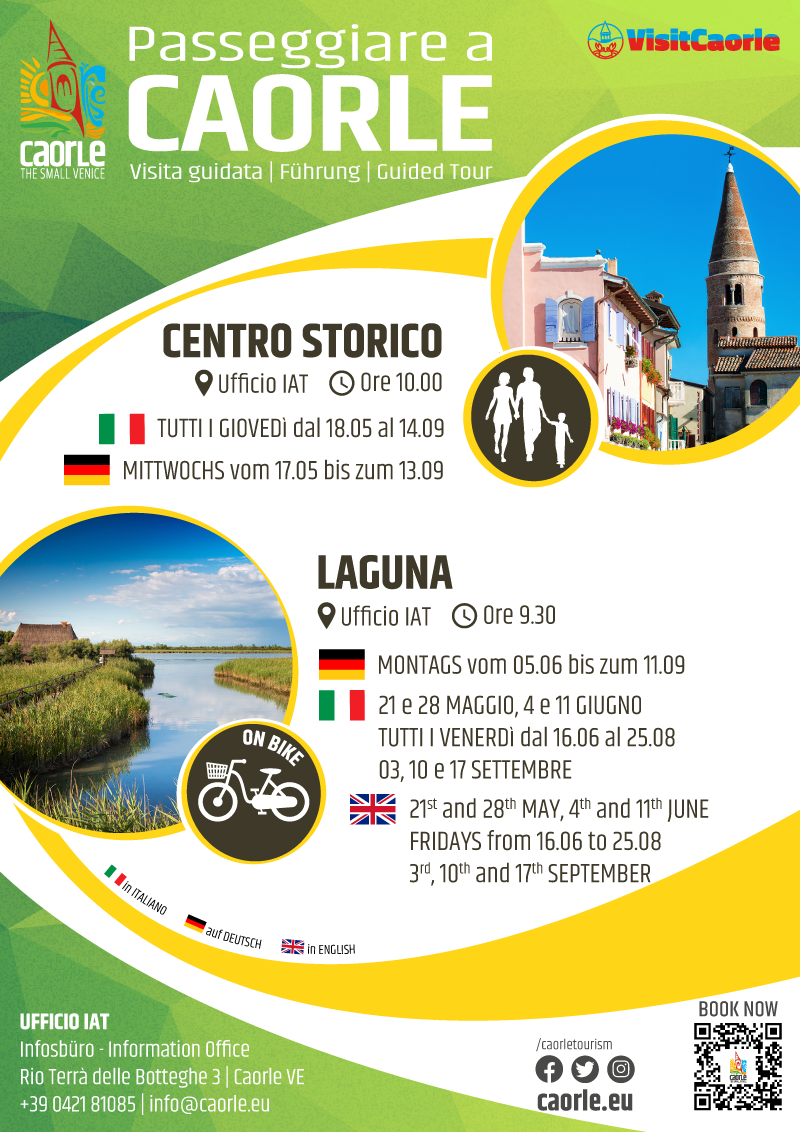 LAGOON - on bike
Cycling along the Caorle lagoon to discover the "casoni" , the fishermen's old lodges, is an experience not to be missed.
The departure is from the Infopoint in the old town centre, along the way we will stop in Piazza Vescovado to learn more about the Cathedral and the Bell tower, then we will stop again at the Sanctuary of the Madonna dell'Angelo and continue along the Levante beach to the lagoon. We will proceed along Via dei Casoni and finally arrive at Viale Aldo Moro or Rio Terrà.
BYCICLES ARE NOT INCLUDED
You can use your own bike or rent the brand new E-Bikes located in Piazza Veneto or at the EcoPark.
For more information Click Here


TIME: 2 hours
Start at 9.30 am from Info Point - Rio Terrà delle Botteghe 3, Caorle VE

Price:
Adults 7,00 Euro
Children 0-15 years: free
TICKET DETAILS
No bikes to rent on site
You can purchase the ticket at the Infopoint or on the spot
The ticket is available at the hotels /agencies involved in the initiative (for info: Ufficio Turistico 0421 81085)
Reservation can be made only by the owners of the paper tickets
Non-refundable ticket
For ticket holders, registration for the visit of the Lagoon by bike can be done HERE.