Aquafollie is the water park where you can have fun and relax together. It has exciting slides, dinghy rapids, swimming pools, water features, green areas, sun umbrellas, sun beds and services for all the family.

The new feature for the 2022 season is a fun, adrenaline-rush attraction. Boomerang is a water slide, which drops steeply down from a 15-metre height. It is added to Vortex, which was installed in 2021, creating a land intended for older children and teenagers who want to put themselves to the test on a fast slide backwards and forwards or with a double vortex of fun.




Lost River is a long track to travel along clinging on to a dinghy on your own or with someone else. The sudden bends and raging rapids take you down to discover unexplored lands where there are fossils of dinosaurs and other prehistoric creatures, ending up with a spectacular dive into the bay.

The park also hosts the fantastic Fisherman's Bay, a thousand cubic metres of water that moves with real waves, for overwhelming fun!

Baby Lagoon is the oasis for little ones with crystalline water, mini slides, water sprays and features especially for them.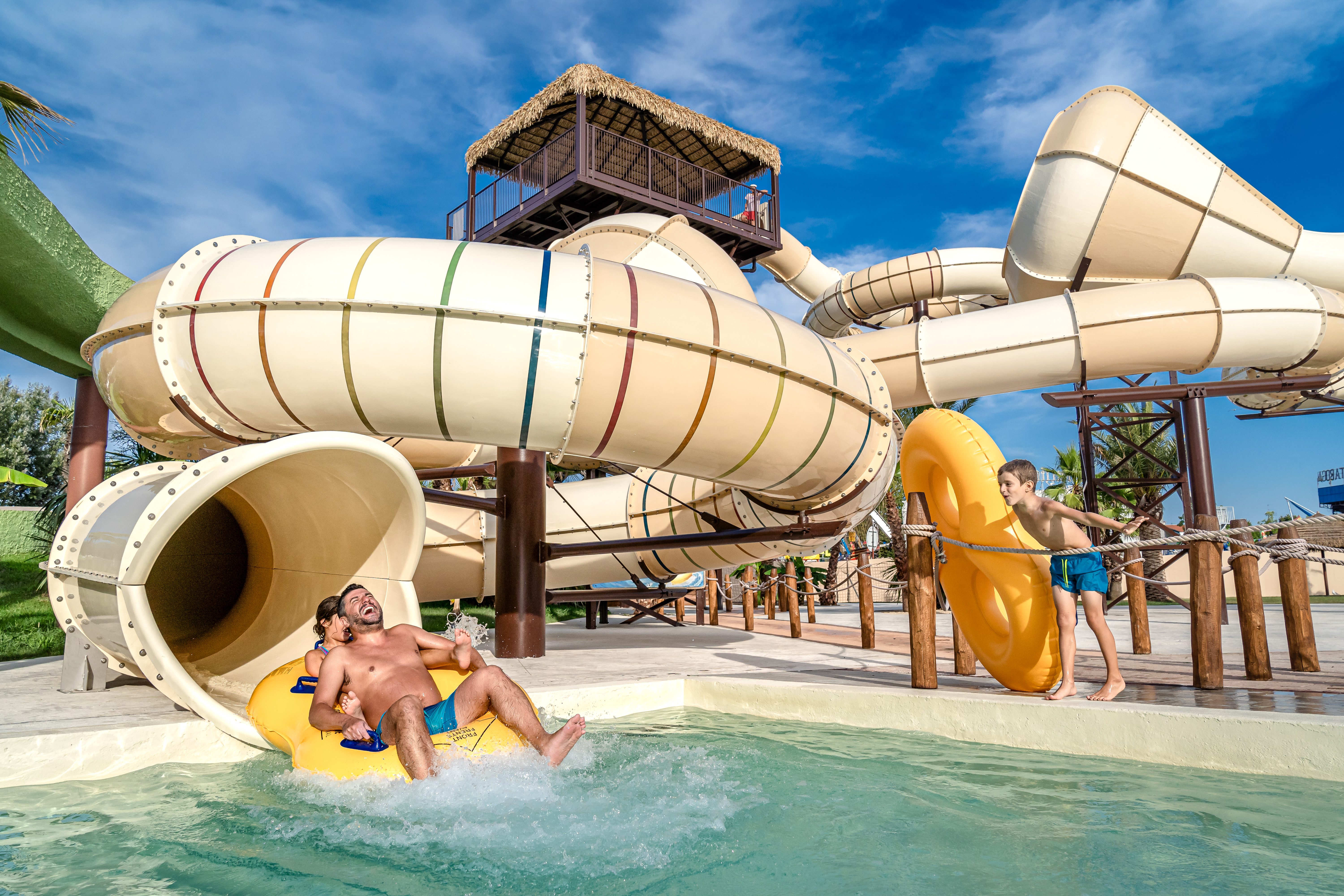 Blu Tube, Tobogan, Anaconda, Kamikaze, Pista blanda are the most exciting slides, for nose-diving down into the pool or fluctuating through bends, parabolic turns and splashes of water.

With its friendly welcome and great focus on safety, Aquafollie has entered the top ten water and fun parks on the TripAdvisor portal, also reaching fourth place out of the hundreds of Italian parks and second-best water park in Italy.




Discover the new website!! Direct booking www.aquafollie.it