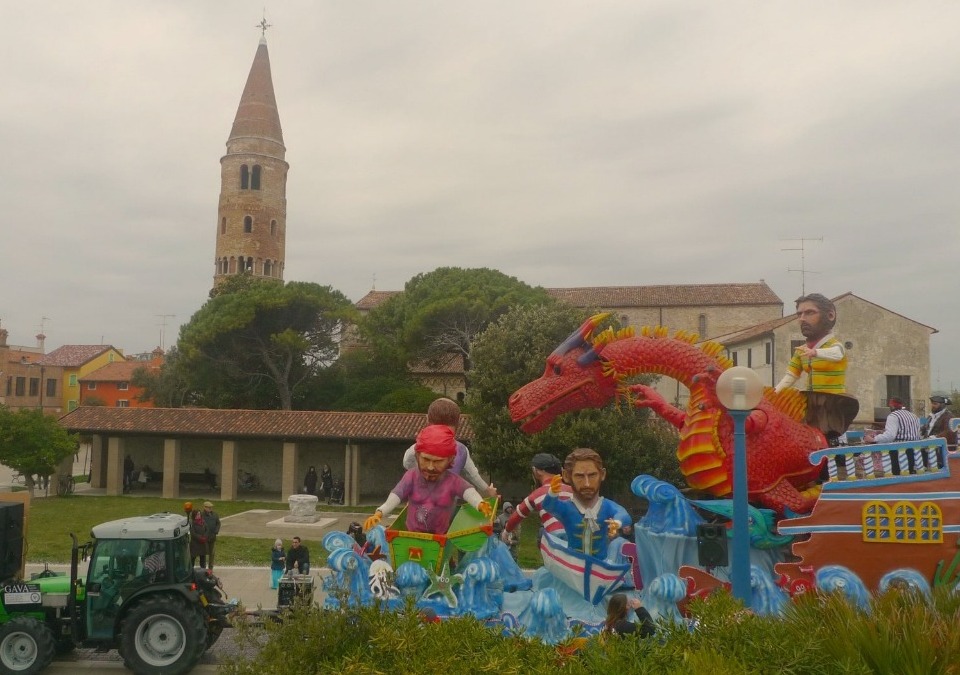 23 january 2019
Caorle in Maschera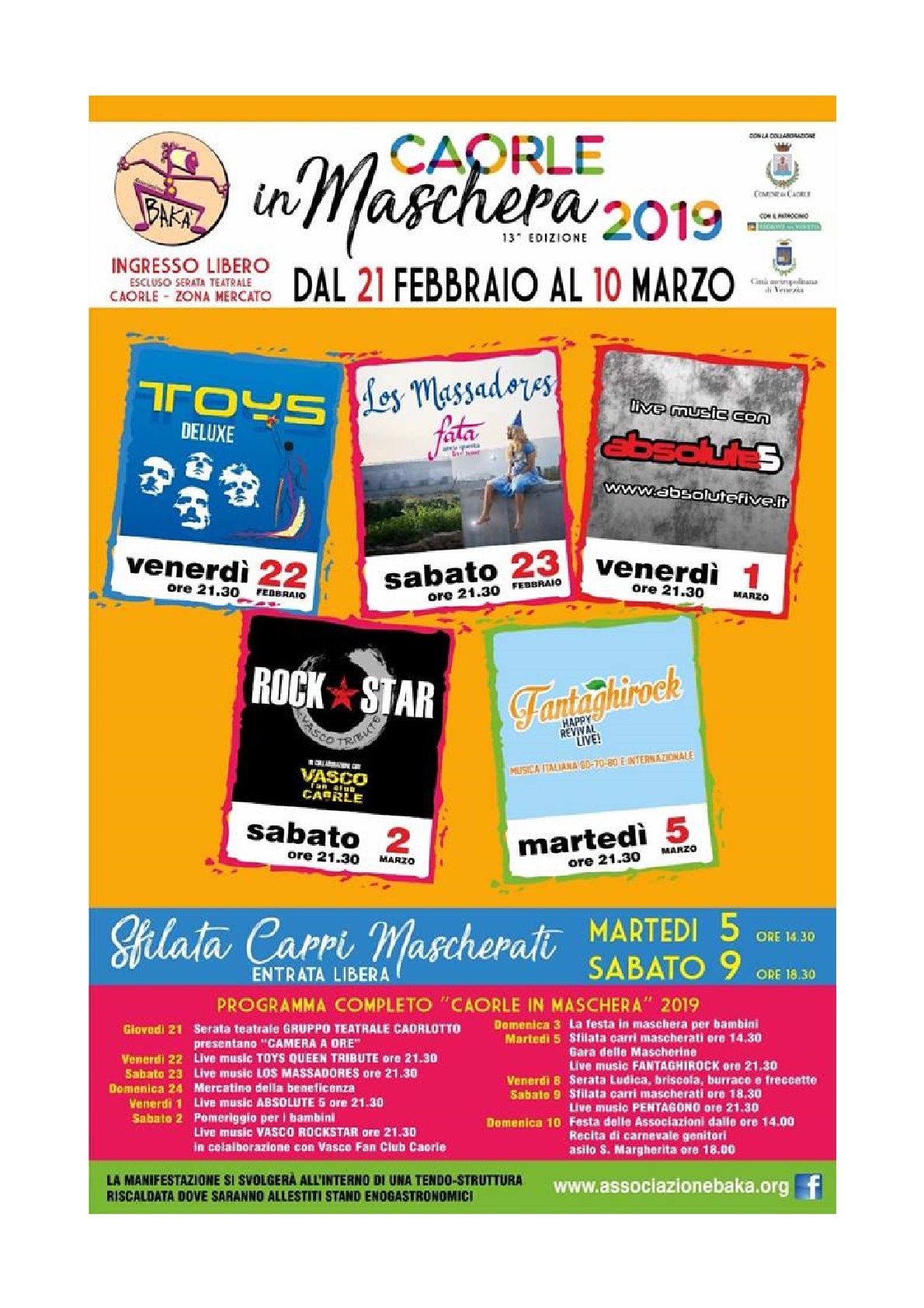 Do not miss Caorle in Maschera (i.e. Caorle in Disguise), the special event devoted to the Carnival!
Pageants parades, theatre, concerts, parties for the children!
The most awaited appointment are the two Carnival parades:
On Tuesday 5th February in the afternoon, on Saturday 9th March in the evening, with start at 18.30, for special effects of lights and colours. The route is the usual one: from the area near the bus station along Via Pretoriana and Via Roma around and across the old town centre.
At the parking of the Saturday market a white big gazebo has been set up to host all the top events (free access, except the theatre performance), food and drink stands included!