Caorle Street Art Experience Event description:
Street Art Exhibition
Street artists painting exhibition to raise awareness of street art culture.
Inauguration Thursday 8th December, 11.00 am.

The exhibition will be open from Friday to Sunday until January 8th, 2023. Free entry.
Opening hours: 9:00 am - 5:00 pm
Descrizione dell'evento:
From 9.00 am to 5.00 pm
DETAILS
LUOGO E ORA:
Cultural Center "A. Bafile"
11:00
Date evento EN
Attachments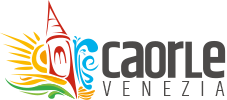 © 2022 Fondazione Caorle Città dello Sport
via Roma, 26
30021 Caorle (Venezia)
p.iva / c.f. 03923230274
fondazione.caorle@pec.it