 Event description:
On the occasion of the national Plastic Free date, volunteers will join together to clean up our beautiful territory!
The meeting will be in front of the multifunctional center of Ottava Presa at 10.00 am on 2nd October 2022;
To participate, it is MANDATORY to register at the following link https://www.plasticfreeonlus.it/eventi/2452/2-ott-caorle
If you will participate with minors, you will have to fill in the appropriate form at the following link which must be delivered on the day of the event: https://www.plasticfreeonlus.it/pdf/liberatoria_minori.pdf
It is compulsory to arrive with gloves.
Descrizione dell'evento:
Volunteers help keeping ourcity clean.
DETAILS
LUOGO E ORA:
Centro Polifunzionale, Ottava Presa
00:00
Date evento EN
Attachments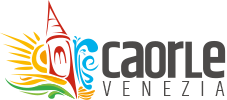 © 2022 Fondazione Caorle Città dello Sport
via Roma, 26
30021 Caorle (Venezia)
p.iva / c.f. 03923230274
fondazione.caorle@pec.it