Summer Taekwondo Open Caorle Event description:
Friday, July 1, 2022 at 20.00
in Piazza Matteotti, 3 - Caorle (VE)
Demonstration of the Regional Demo Team Veneto
Saturday 2 and Sunday 3 July 2022
at Palamare "Valter Vicentini", Via A. Moro 1 - Caorle (VE)
at 08:30: Start of the competition
at 18:00: End of the competition
ENROLLMENT
The event will be attended by all the companies regularly affiliated to the FITA / WT for the current sports year and their respective coaches in possession of suitable technical qualification, regularly registered with fitA for 2022. Athletes must be in compliance with the membership and with the health certification for competitive fitness.
Registrations will be possible exclusively through the website www.tkdtechnology.it by 20 JUNE 2022.
All the info in the pdf file attached below.
Descrizione dell'evento:
Taekwondo in the sports hall!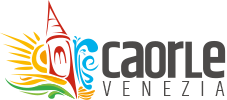 © 2022 Fondazione Caorle Città dello Sport
via Roma, 26
30021 Caorle (Venezia)
p.iva / c.f. 03923230274
fondazione.caorle@pec.it