Waiting for the street theatre festival - Opera Fiammae Event description:
OPERA FIAMMAE presents:

- Lumierie is a visionary show with fire, in a dreamlike and unusual scenario.
Two incredible characters gently accompany the flames in a reverent dance, playing with the sounds and lights in the elements that draw the dreamy gaze of this vision.
Manipulating the flames through complicit gestures, going beyond the boundaries of reality, they will transport the spectators into a state free from fears.

- Opera Florea recreates a dreamlike atmosphere in a surreal setting where the flames illuminate the silhouettes of the metal structures. An experience to live; The audience can move within the designated path to intimately step into the installation's flames, appreciating the heat and glow along the way.
Descrizione dell'evento:
Performance of street artists
DETAILS
LUOGO E ORA:
City Centre
21:30
ORGANIZZATORE:

CARICHI SOSPESI
Date evento EN
Attachments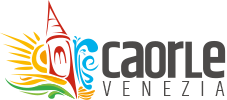 © 2022 Fondazione Caorle Città dello Sport
via Roma, 26
30021 Caorle (Venezia)
p.iva / c.f. 03923230274
fondazione.caorle@pec.it