 Event description:
From the 7th ofDecember 2022 to the 8th ofJanuary 2023 'CAORLE CHRISTMAS TIME' awaits you with a rich program of events for adults and children.
CLICK HERE TO SHOW THE PROGRAM
Decorated Christmas trees, music, live theater shows, concerts, fireworks show, animation and rides for children.
And then the Christmas Market with the decorated wooden houses and the food area.
All this and much more is 'CAORLE CHRISTMAS TIME'!
The main attraction of the event will certainly be the Christmas Market with over 30 wooden houses, decorated with a Christmas theme, which can be visited walking along the red carpet that will be set up in the historic center.
In Via Roma there will be over 30 stations dedicated to "street food", in the name of the tradition of Christmas in Caorle; in Piazza Pio X the "Chocolate Country" will be created, a world of sweetness alongside stands dedicated to crafts.
In addition, another 14 gazebos will be set up in Piazza Vescovado to host the "market of intellectual works" with a charitable background.
Entertaining families and children is the goal of "Caorle Christmas Time": throughout the exhibition there will be events for children, educational workshops and entertainment activities provided by "Santa Claus" and the "Elves".
A children's play area will be set up in Piazza Matteotti. A few steps from the Fishing Port will find the Ferris wheel that will allow you to enjoy the spectacle offered by the fully illuminated Christmas village of Caorle from above.
There will be opportunities for fun for everyone: in Piazza Municipio, near the Street Food Area, a stage will be set up that will host various DJ sets throughout the festival.
EVENTS
There are many events not to be missed starting with the official opening scheduled for Thursday 8th December (from 4.30 pm) with the lighting of the Christmas tree in Piazza Matteotti.
Click on the program below to discover all the appointments scheduled for Caorle Christmas Time!
MARKET HOURS
The Christmas market will be open on holidays from 10 am-8 pmand on weekdays from 2 pm-8 pm.
The days of 7th and 16th December, the days from 19th to 22nd December, from 27th to 29th December and from 2nd to 5th January are considered working days.
For all other days the market will be open on holidays (with the exception of the days between 12th and 15th December when the market will be closed).
On December 25th the market opens at 3.00 pm.

The magic of Christmas is coming... the countdown has begun!
Descrizione dell'evento:
The Magic of Christmas!
DETAILS
LUOGO E ORA:
Historical Centre
14:00
Date evento EN
Attachments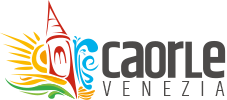 © 2022 Fondazione Caorle Città dello Sport
via Roma, 26
30021 Caorle (Venezia)
p.iva / c.f. 03923230274
fondazione.caorle@pec.it