Il Veneto Legge: Marathon of Reading 2022 Event description:
Reading Marathon: workshops, games and a lot of readings.
PROGRAM
9.00 am - Fisherman's Park
TRAVELING WITH DANTE with Scherzi di Fate
A memorable journey, a story of voices, sounds, suggestions and encounters.
9.00 am - Caorle Civic Library
CAVARDIAGE with Leonardo Chiti
Poetic, creative and artistic writing workshop
4.00 pm - Caorle Civic Library
THE BIG PAINTING with Maura Nadalin
Painting workshop for children aged 3 to 5
6.30 pm - Caorle Civic Library
FOR A FIST OF BOOKS: CAORLE EDITION
Fight on the last page, a book: "As long as there is prosecco there is hope" that will have no more secrets
Descrizione dell'evento:
Many appointments to discover reading!
DETAILS
LUOGO E ORA:
Parco del Pescatore e Biblioteca Civica di Caorle
09:00
Date evento EN
Attachments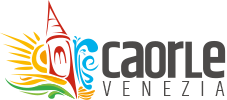 © 2022 Fondazione Caorle Città dello Sport
via Roma, 26
30021 Caorle (Venezia)
p.iva / c.f. 03923230274
fondazione.caorle@pec.it