Meeting: "Vorrei nutrirti di ambrosia" Event description:
Public meeting "Food problems in Alzheimer's disease and other dementia diseases".
Interview with Dr. Simona Dalla Pria. During the meeting there will be readings on the theme of dementia and some musical pieces, an intervention by the "Il Faro" Association for the presentation of the activities carried out at the "eArte" Relief Center.
Descrizione dell'evento:
Public meeting
DETAILS
LUOGO E ORA:
Centro Parrocchiale Giovanni XXII
00:00
Date evento EN
Attachments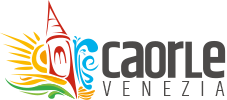 © 2022 Fondazione Caorle Città dello Sport
via Roma, 26
30021 Caorle (Venezia)
p.iva / c.f. 03923230274
fondazione.caorle@pec.it