Regioni d'Europa - International markets Event description:
The street market will be in Via Aldo Moro, on the Palaexpomar side. Four evenings that promise to be unforgettable.
The appointment with 80's DISCO PARTY, a show with the best of the 80's Hits to be sung and danced, should be immediately marked on the agenda on Friday 24th June.
Descrizione dell'evento:
Summer Edition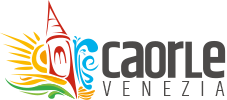 © 2022 Fondazione Caorle Città dello Sport
via Roma, 26
30021 Caorle (Venezia)
p.iva / c.f. 03923230274
fondazione.caorle@pec.it