Opening Party Caorle Suonica Festival Event description:
Caorle Suonica Festival 2022 - Music Festival
Friday 1st July at 6.00 pm, Green Oasis - Caorle (VE)
Opening Party
In the enchanting setting of the Green Oasis area, the inaugural party that will officially start the festival.
Dj-set and music from aperitif to sunset to enjoy an aperitif with your feet on the sand.
Free entry.
Descrizione dell'evento:
Caorle Suonica Festival 2022 - Music festival
DETAILS
LUOGO E ORA:
Arena Green Oasis, spiaggia di Ponente
18:00
ORGANIZZATORE:

Suonica
Date evento EN
Attachments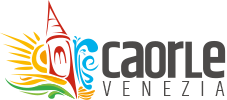 © 2022 Fondazione Caorle Città dello Sport
via Roma, 26
30021 Caorle (Venezia)
p.iva / c.f. 03923230274
fondazione.caorle@pec.it