 Event description:
TerrEvolute - Festival della Bonifica 2022

INFO
The tour will take place on SATURDAY 28th and SUNDAY 29th MAY, with departures every hour in the following time slots 9.30-12.30 and 15.00-19.00.
The meeting point is at the Aviosuperificie Caorle Airfield. The excursion lasts about 1 hour. The cost is € 55.00 per person.
Descrizione dell'evento:
TerrEvolute - Festival della Bonifica 2022
DETAILS
LUOGO E ORA:
Airfield Caorle
00:00
Date evento EN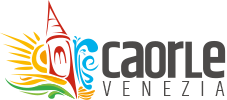 © 2022 Fondazione Caorle Città dello Sport
via Roma, 26
30021 Caorle (Venezia)
p.iva / c.f. 03923230274
fondazione.caorle@pec.it