 Event description:
Below are the tours on June 19, which will start from the Ca' Corniani cycling station, Caorle:
CASONI AND HEMINGWAY The lagoon of Caorle, its history and its secrets, so intimate to the great American writer. Departure at 9.30, end by 13.00 (about 25km)
THE LIVENZA AND THE LA GASSA RESTAURANT An itinerary dedicated to the discovery of the Livenza river, with a lunch break (extra) at the La Gassa restaurant, to taste typical dishes of the tradition. Cultural guide included - departure at 10.00, end by 15.30 (about 30km)
KAYAK IN THE LIVENZA Try a new discipline and discover how kayaking is the alter ego of the aquatic environment bicycle. Simple and safe, it will amaze you and encourage you to come back again. Qualified instructor included - departures at 9.00, 10.30, 15 and 16.30 (approximately 1 hour). Once you have completed your registration and payment of the participation fee, please arrive about 10-15 minutes before the departure time.
Registration for each tour requires a contribution of € 5.00 per participant.

Descrizione dell'evento:
Discover our natural landscape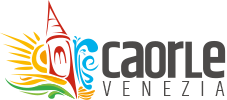 © 2022 Fondazione Caorle Città dello Sport
via Roma, 26
30021 Caorle (Venezia)
p.iva / c.f. 03923230274
fondazione.caorle@pec.it