Vintage motorcycle exhibition Event description:
Carlo Guzzi, an Italian genius, called his first work "Normal"; it was immediately after the war and a new protagonist was already emerging, even in the racing world.. the same energy and stubbornness which is the source of this exhibition. The cultural association "Amici della Motoguzzi" is a group of enthusiasts who want to accompany the visitor through the extraordinary evolutionary stages of Motoguzzi, convinced of the fact that the identity of a country also passes through stories of men and inventions, of victories and defeats and above all through stories of passions! In fact, it will be possible to admire the motorbikes through characteristic and original settings, starting from the origins of 1921 up to the "3 Guzzi a Capo Nord" enterprise.
The exhibition will be set up until June 23, in the rooms on the ground floor of the Bafile Center, free admission.

Descrizione dell'evento:
Free entry
DETAILS
LUOGO E ORA:
Centro Culturale Bafile
09:00
ORGANIZZATORE:

Ufficio Cultura
Date evento EN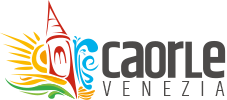 © 2022 Fondazione Caorle Città dello Sport
via Roma, 26
30021 Caorle (Venezia)
p.iva / c.f. 03923230274
fondazione.caorle@pec.it